Johannesburg Studio
151 Ninth Avenue, Highlands North, Johannesburg South Africa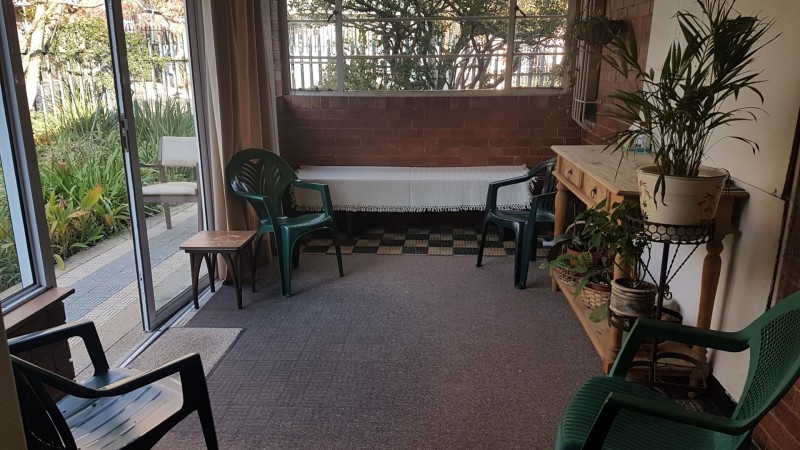 The waiting area is a spacious protected verandah looking onto a garden, where actors are often found muttering their lines to the Weaver birds in the trees.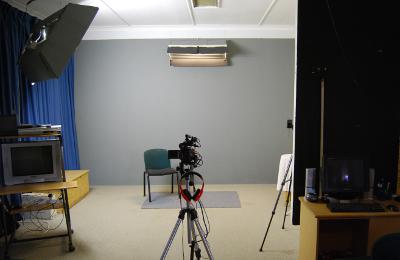 The acting area measures about 5m x 4m (15 x 12 feet) on fitted carpet against a neutral grey cyclorama.
Auditions are shot with a Sony PD150 or Canon HF G26 Digital HD camera fitted with a Sennheiser MK300 mini shotgun microphone. This delivers good sound quality while allowing the artists freedom of movement for action scenes



Lighting is provided by a custom built flourescent Soft Box to the left, filled by a large Polly-bounced fill off-centre right. A central backlight / kicker is also used.


Video is captured direct to hard drive or to SD card. Material is archived until the end of Principal photography in South Africa.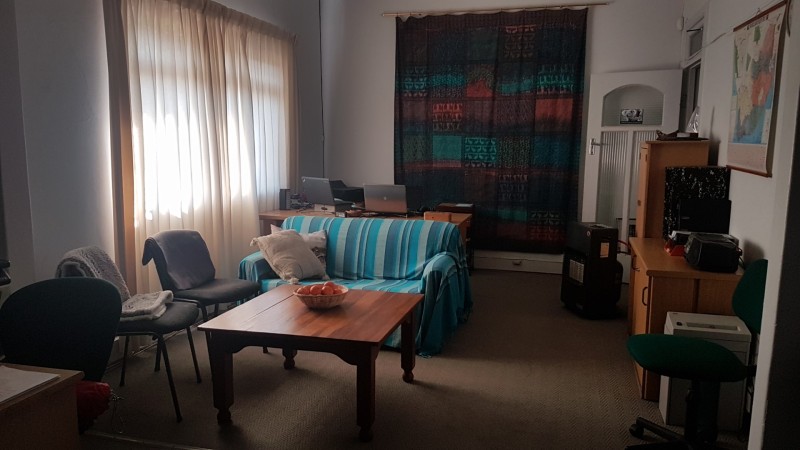 The Director's viewing area / interview area behind the camera has a separate access door
---
Guided Skype Auditions


Several years ago we serviced two productions whose scheduling made it very difficult to get the Producer in the same room as the actor for Call-backs. Budget constraints prevented Johannesburg based actors being flown down for callbacks. To solve the problem we arranged two- or three-way Skype sessions between the actor in our Johannesburg studio, a Reader in our Cape Town studio, and the Producer / Director during a break in shooting in a Wineland location. The actor would be video-taped as usual so that clips could be uploaded us usual for viewing by other Executives in another time zone.
Just before "Lockdown" we applied a similar system to do "guided self-tape" auditions in East African countries for an ongoing project. While not ideal, because quality is dependent on the weakest internet connection in the chain, it was an economical way to reach into Africa without breaking the budget.
It is also a way forward to conduct "physically distanced" auditions while the worldwide industry figures out how to return to production.

On Line Audition Sharing Platforms

In 2007 we were among the first outside of the USA to share auditions by uploading to the sophisticated CastIt online streaming system based in Santa Monica, which became the Hollywood standard. We have used Christa's "Portal" on CastIt for many productions since, such as all four Seasons of "Black Sails".
Other cloud-based systems have come and gone over the years and we have used them as preferred by Producers.
Not all Producers have the budget or need for these systems however. The growth in popularity of Consumer cloud storage facilities such as DropBox and Google Drive has provided an alternative. We can send you a link, from which you can either view online, save the material to your own account, or download for later reference.



We recommend downloading to your laptop or HDD if you will be continuing casting during pre-production or filming in South Africa, especially on more remote locations. Reliable high-speed internet is not universally available, and Mobile Data charges are high.



In the later stages of casting you may need to offer your selections to Studio or Broadcaster Executives. Provided no further edits or trims are required, this can be quickly accomplished by simply moving the files to a separate folder and sending a specific link to the Executives.
---
Audition Session Dump to portable USB Hard Drive

If distributed decision making is not necessary, raw video files can be dumped onto your own portable USB hard drive, saving Encoding and Uploading costs. As part of this process, the anonymous digital camera files are re-named by Actor, Role and Take to make searching easy. Please allow 15 to 30 mins at the end of the session for this transfer. USB "Data Sticks" can also be used, but a full day of auditions will produce between 12 and 30 Gigabytes of data, so please supply sufficient data storage.